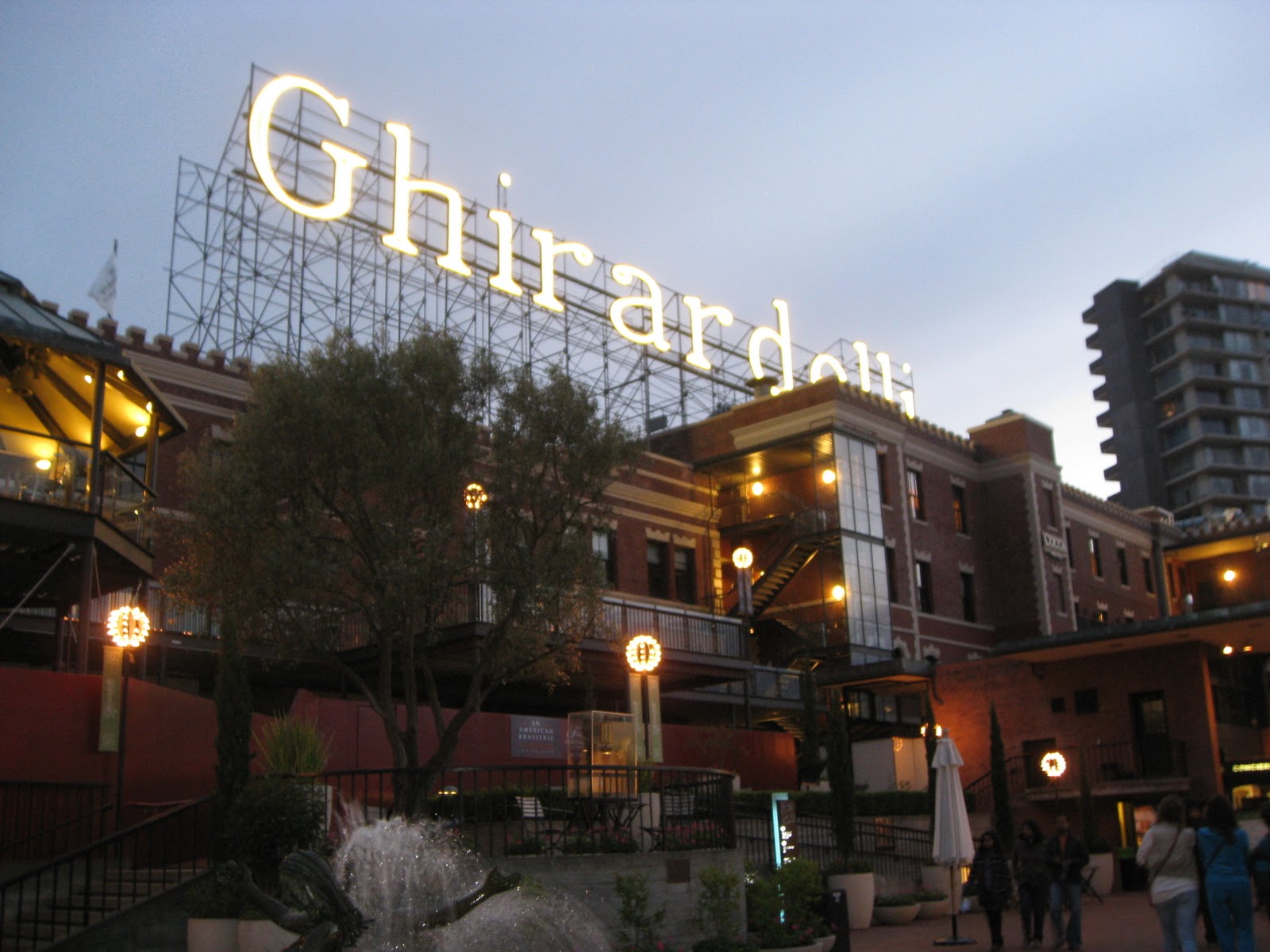 Challenge: Ghirardelli Square, while a thriving global tourist destination, has for decades ceased to be relevant for San Francisco locals despite it's gorgeous location by the bay. The Square's neighborhood and proximity to Pier 39 partly caused locals to write it off as 'too touristy.'
Remark was brought on in Q4 of 2014 to work in tandem with Jamestown's San Francisco marketing team to re-establish the Square's relevance in the local community through favorable tenant media coverage, increased event awareness and build high level buzz around the exciting elements that together would bring the magic back to the Square.
Solution: After finishing off 2014 promoting the Square's 50th Tree Lighting Ceremony – resulting in its largest attendance ever – in early 2015 Remark began inviting top tier local media to lunch at the Square's newly renovated Pub to experience the restaurant's new menu and ambiance while also hosting a tour of the property and hinting at the exciting new tenants Jamestown was hard at work securing behind the scenes.
Remark leveraged Ghirardelli Square's 10th Annual Uncorked Wine Festival – designed so 100% of proceeds benefit non-profit Save the Bay – as a can't miss local event through traditional and social media outreach and giveaways. Remark secured media sponsorship with The Bold Italic, SF FunCheap, Vino Visit and the Bay Area's leading broadcast property, KRON4. Remark also developed a 30 min spot to accompany a live segment on KRON4's morning show. Remark's efforts resulted in the largest attendance ever seen at the event doubling the previous year's proceeds for Save The Bay.
After media lunches and impressive local coverage and attendance at Uncorked Wine Festival, Remark took advantage of the renewed local interest in Ghirardelli Square to announce its newest signed tenant: Bay Area born celebrity chef and restaurateur, Jonathan Waxman. Remark bundled the Waxman announcement with news that Le Marais bakery, a popular local French style bakery, was slated to open its second location in the Square, and allowed Michael Bauer famed food critic for San Francisco Chronicle, to break the news. The result was a snowball effect of media buzz ranging local blogs to national NYC press, whetting the appetite of local foodies and future visitors alike.
Media wins:
Eater NYC + SF
KRON4
NBC SF
New York Magazine's Grub Street
San Francisco Chronicle
San Jose Mercury News
SFGate
SFist
Tablehopper
Thrillist SF
Where Magazine SF
Zagat