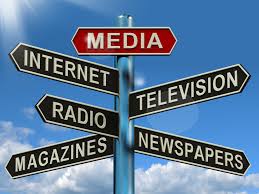 Clients often ask how our team determines which bloggers we work with on their behalf and the difference in quality of coverage offered by 'top tier' national outlets vs. bloggers with smaller audiences. For the purposes of this post, I'll use Baby Gourmet, our organic baby food and consumer goods client based in Canada, as a case study.
The first criteria for determining any media outreach is target audience. For Baby Gourmet we focus on a media mix of bloggers, news sites, broadcast, magazines and trade verticals with primarily Canadian readerships interested in parenting, baby + toddler, organic foods and recipes.
The media mix is important because while coverage in national magazines and news sites can be great for a brand's bottom line and as a tool for the sales team, bloggers with smaller but passionate audiences are sometimes more influential to their readerships. For one thing smaller bloggers tend to write extensive posts with a lot of site link backs and original photography while many times national media coverage may include Baby Gourmet combos in a roundup with competitor brands or simply feature a stock photo with a couple lines of description in the 'Healthy Snacks' section of its monthly issue. It's rare for one brand to get a full spread in a national magazine or make the first page of the paper without either controversy or a really well-known C-team or entrepreneur driving the coverage.
The media mix is also a great way to ensure consistent coverage and therefore good brand SEO, which is helpful as more people tend to do quick online searches before trying a new product or service. For Baby Gourmet, it's important to have endorsements from the bloggers consumers consider 'real moms' especially when deciding between a brand for their baby. More frequently these decisions are made with a quick Google search from the grocery aisle.
Bloggers are also a great resource for beefing up a brand's social media following. In Baby Gourmet's case, some mom blog giveaways have resulted in thousands of reader entries, weeks of constant post re-tweets, and augmented the brand fan base on twitter, Insta, Facebook. All this great social buzz for the price of a case of baby food pouches! I encourage any consumer goods brand to try and be generous with product if possible.
It is in a bloggers best business interest to heavily promote brands and contests for their readers, not only to attract new readers and brands but also to increase the Klout of their outlet by constantly re-engaging loyal readers.
While the goal of this post is to highlight why it's important to maintain a rolling media mix and the benefit of engaging smaller bloggers, it mainly focused on a product PR campaign. There is so much more that goes into a hard-hitting media mix. Sticking with the Baby Gourmet campaign example, we also pitch the company founders for profile pieces and submit their expert bylines in pertinent outlets. We execute timely campaigns such as Healthy Halloween and 10 Years in Business milestones. We research and reach out with trends in feeding baby and recipe ideas. We set up face-to-face press meetings around new product launches and at trade shows. We track, nominate and submit for awards and pitch speaking engagement opportunities.
I'm interested to hear thoughts on the PR side as to what makes a good media mix and the media side about potential to increase brand awareness by working with bloggers. Thanks for reading!